New Customers: If you haven't talked to someone at Comfort Masters yet, please contact us to discuss your service/equipment needs and our payment options.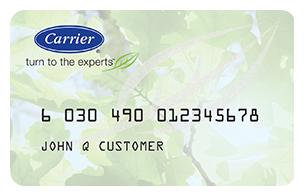 Already Spoken With Us About Financing?
Use the Carrier® Credit Card* as a convenient way to pay for your home comfort system. Your Carrier® credit card also brings you great features:
Revolving line of credit that you can use over and over again
Special financing where available
Convenient monthly payments to fit your budget
Easy-to-use online account management and bill payment options
*The Carrier® credit card is issued with approved credit by Wells Fargo Bank, N.A.